This shop has been compensated by Collective Bias, Inc. and its advertiser. Product was provided by the client for review; however, all opinions are mine alone. #WorldsSmartestToothbrush #PhilipsSonicare #OprahsFavoriteThings #CollectiveBias
Normally, my holiday gift giving is pretty simple. The kids are easy to shop for, and I get great ideas from everyone else on my list. However, there is always at least one person on my Christmas list that is impossible to buy for. Most of the time, that person is my husband. He works a lot in the wood shop this time of year, so if he needs a certain tool, he either gets it or borrows it. Brandon is a pretty simple guy with simple tastes. He isn't a huge fan of us exchanging gifts anyways, but I like to surprise him with at least one thing on Christmas. Mostly, it's the kids that insist on gifting their dad something fun! This year? He's getting the Philips® Sonicare DiamondClean Smart 9300 Rechargeable Toothbrush!
It's definitely the perfect gift for that ONE person who seems to be the hardest to buy for. It's great for a techy person, or relative that you just aren't sure what they love.
The Philips® Sonicare DiamondClean Smart 9300 Rechargeable Toothbrush is introducing their best ever toothbrush for complete oral care. Now you can care for your whole mouth, teeth, gums and tongue! Only the new DiamondClean Smart has four high-performance brush heads and Smart Sens, and connects via bluetooth to an app to show you the health of your entire mouth! This is the gift that keeps on giving with everyday use.
I told you it was good for techy people!
I paired this amazing toothbrush with some luxurious shaving cream as well as a charcoal bar. Men don't get a lot of "self care" time, so this gift will ensure that my husband feels like he can have a little of that after the rush of the holiday season. He doesn't take a lot of time for himself. He's always either working or helping others, and he deserves some self care time this holiday season.
The Sonicare DiamondClean Smart 9500 was named one of Oprah's Favorite things in 2017 and I had the chance to try a DiamondClean Smart for myself.
The Philips Sonicare App has all the information you need to get started on a healthier smile! You can shop for it from the photo below!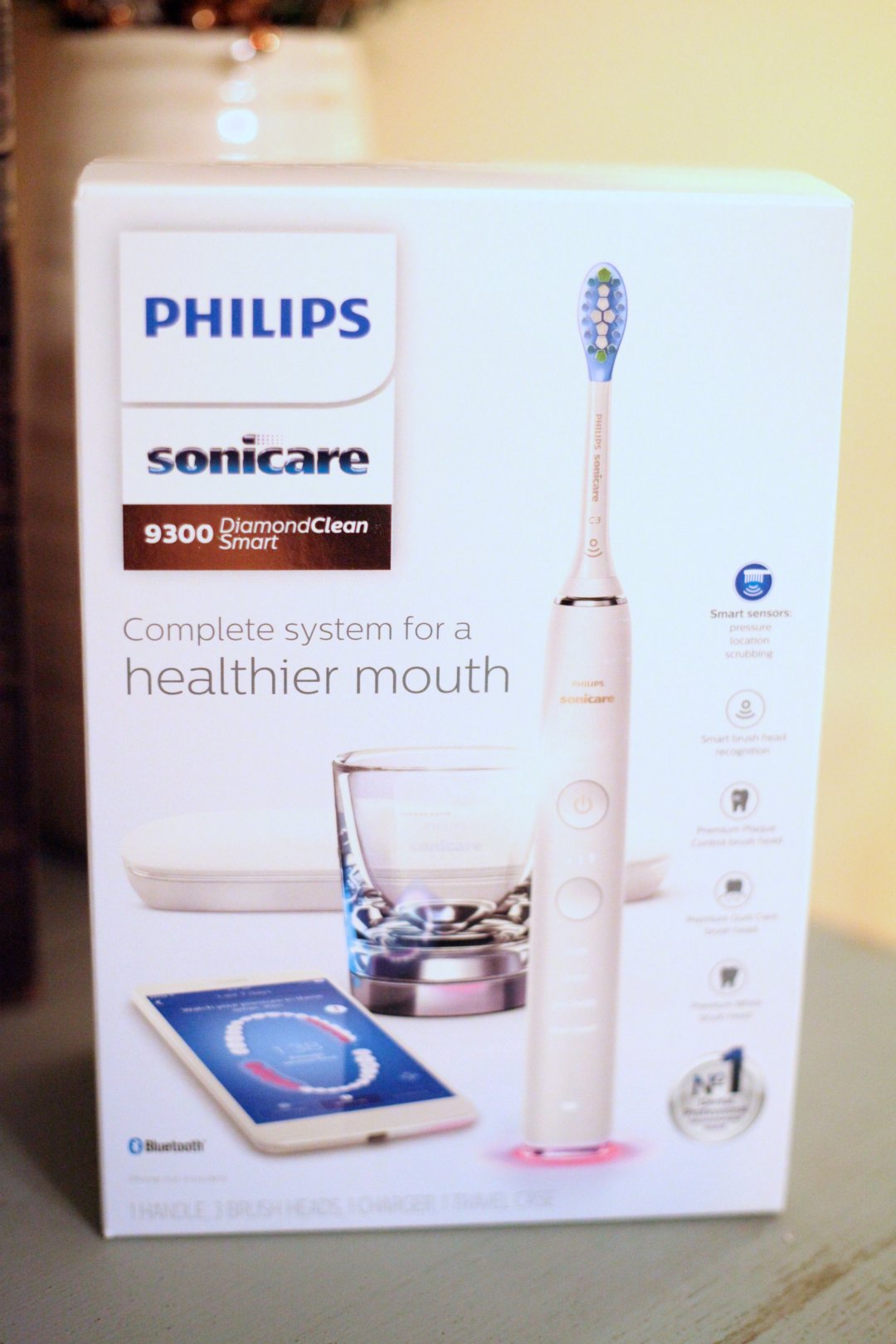 Check out Amazon for the Phillips Sonicare DiamondClean, and pamper someone on your list this Christmas!